Services Offered
When tax problems are weighing on your mind, seeking immediate help from a tax professional is your best bet. The sooner you deal with your tax issues, the better your financial situation will be. If you're in need of tax relief in the Dallas area, you can turn to the tax attorneys at David B. Newman, LLC, for help. We offer professional tax resolution and tax return preparation services to individuals and local business owners, and we're ready to take on the challenge of your tax troubles. From back tax assistance to accounting service and more, there's nothing that our licensed and insured tax consultants can't do. Call or e-mail us today to discuss your tax settlement options or to get a free estimate for our services!
At David B. Newman, LLC, we offer a wide range of tax help services, including:
Tax return preparation
Back tax relief
Tax settlement assistance
Business tax relief
Payroll tax help
Accounting service
And so much more!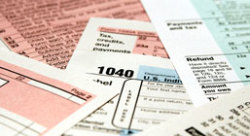 With 40 years of industry experience to rely on, our tax resolution pros are your source for comprehensive, accurate tax services. No matter how complicated your tax problems seem, you can rest assured that our seasoned specialists will be able to devise an appropriate course of action that will offer you tax debt relief. Whether you're already in a tough financial situation due to ongoing tax issues or you're simply trying to avoid a bad outcome in the future, you can depend on David B. Newman, LLC, to give you the answers you need to better your finances.
24/7 Tax Resolution Service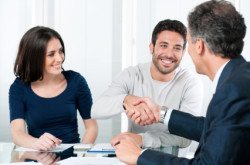 When a tax burden is weighing on your mind and threatening your finances, it's important to get tax help as soon as possible. When you turn to the tax attorneys at David B. Newman, LLC, for assistance with your tax woes, you can count on getting service 24/7. We know just how damaging and stressful it can be to deal with tax problems day in and day out, and we'll work quickly to resolve your problems and set your finances straight once more. Whether you're interested in learning about how we can help with tax penalties or you want financial planning for your business, we're the Dallas-area tax professionals who have your needs covered. If you're ready to get started on building a better financial future, call or e-mail David B. Newman, LLC, right away!