Business Tax Problems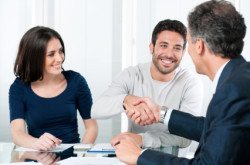 Owning or managing a business comes with a unique set of challenges and difficulties. Not do you need to make sure that your customers and employees are taken care of, but you must also attend to all of your company's finances. With this mountain of responsibilities to attend to each and every day, it's no wonder that tax issues arise from time to time. If you're concerned that income tax problems are affecting your business, you can turn to the pros at David B. Newman, LLC. Serving business owners in Dallas and beyond, we're the tax resolution pros that you can rely on for help solving all of your business-related tax issues. Call or e-mail us right away to get a handle on your tax problems!
At David B. Newman, LLC, we specialize in helping small to medium-sized businesses with tax problems help. We have experience handling a wide range of tax issues that may affect your business. You can turn to us for help with:
Filing back taxes
Negotiating various tax settlements
Resolving payroll problems
Lifting liens and levies
Setting up a new business
And much more!
Regardless of the issues that your business is facing, our licensed and insured attorneys will be able to offer you the business tax help you need to keep your company profitable, your employees happy, and your customers coming back. There's no need to let business tax problems get to you when you can count on our tax specialists to walk you through them step-by-step and help you find the most reasonable solution. We have 40 years of experience solving tax problems for local businesses, and we'll do whatever is necessary to make your corporate tax problems a thing of the past.
Payroll Tax Problems
For many businesses, payroll is an area where a significant number of tax problems arise. Whether it's misclassifying an employee or failing to file on time, payroll tax problems can really become quite a headache for you. Fortunately, you can count on the business tax relief pros to help you get your payroll issues under control. A business tax debt specialist from our team can sit down with you and figure out what you need to do in order to resolve your payroll issues and get company tax relief. With our payroll tax help, you'll be able to avoid future problems with your company's taxes.
Get in touch with our tax resolution pros today to learn more about your options for business tax help in Dallas!
corporate tax
tax problems
small business tax
tax resolution