IRS Back Taxes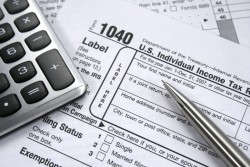 Are you starting to get worried about the delinquent taxes you owe to the IRS? No matter what amount of back tax you owe, your tax debt situation can get out of control pretty quickly if it isn't addressed right away. Whether your penalties are spiraling out of control or liens have been placed on your personal assets, IRS back taxes aren't the kind of problems that should ever be overlooked. That's why David B. Newman, LLC, is here to offer specialized tax resolution services to local individuals and and business owners in Dallas and environs. If you are currently struggling with back taxes, our tax attorneys will provide you with the expertise you need to overcome any potential financial or legal hurdles that stand in your way. Don't let back property taxes or back income taxes ruin your finances. Instead, contact David B. Newman, LLC, today and let one of our tax help pros get you back on track!
Whether you're having trouble filing a back tax return or you need assistance dealing with a bank levy that's been placed on your bank account, you'll be able to rely on the tax pros at David B. Newman, LLC, for professional, effective service. No matter how bad your tax issues are, you can turn to us for top-notch advice and tax assistance. Our expert tax attorneys will work closely with you to help identify your issues and provide you with the accurate back taxes help you need to get your life and your finances back on track! We handle both state and federal back taxes, so when you have unpaid taxes, you'll be in good hands with the tax help specialists at David B. Newman, LLC.
Expert Back Tax Help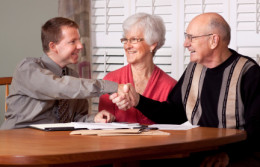 At David B. Newman, LLC, we understand that every taxpayer has a different set of circumstances. That's why when you come to us, we work on a case-by-case basis to tackle your specific tax issues and find the best resolution for your needs and your budget. From help understanding how to file a back tax return to discussing how back taxes can affect your financial life, our tax attorneys will listen intently to your unique circumstances and devise a plan for getting you back on solid financial ground. No matter what kind of tax problems you have when you approach our team, we'll put our 40 years of industry experience to work for you. We can help you with wage garnishment, property liens, and so much more. Your back taxes help options may include:
Installment agreements
Innocent spouse relief
Offers in compromise
Penalty abatement
We'll explain these different methods to you and determine which one is the best fit for handling your delinquent taxes. Our team brings an expert blend of compassion and expertise when providing back tax relief for individuals and property owners in and around the Dallas area. To learn more about how you can get help with local and IRS back taxes, don't hesitate to contact us via phone or e-mail as soon as possible. We offer free estimates for all of our services, so there's nothing to lose by calling on us for help with your unpaid taxes!
Back Taxes
Filing Back Taxes
IRS Representation
Back Tax Return
Owe Back Taxes