Tax Attorneys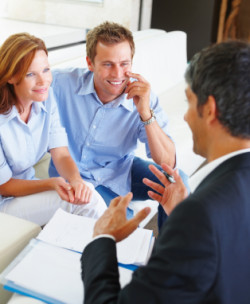 Are you facing a difficult tax situation that requires professional tax help? Are you worried that your tax-related issues will soon become a legal problem? Then you need the tax attorneys at David B. Newman, LLC. We offer the in-depth tax expertise that only a qualified tax attorney can provide, and we're here to serve both individuals and business owners throughout the area. Not only can we help alleviate the stress associated with back taxes and tax debts, but we can also use our experience as tax lawyers to assist you with setting up a new business. As a family-owned company, we understand that handling your personal or professional finances can be difficult enough on its own, and we're acutely aware of how your daily life can suffer when you owe back taxes. Whether you are struggling with an unpaid tax debt or you are trying to start a new business, David B. Newman, LLC, is the place to turn for a qualified tax attorney in Dallas. Call now to learn more about our services!
Only a licensed tax lawyer will be able to help you resolve all of your back tax issues with complete accuracy. At David B. Newman, LLC, we have the skill and expertise necessary to help you deal with hefty IRS back taxes, penalties, and fees as well as other types of tax problem situations. Our tax attorneys are dedicated to helping you figure out the most favorable tax resolution, no matter how complicated or dire your tax debts seem. When you turn to us for assistance in Dallas, we'll work with you one-on-one to come up with a plan that's customized to fit your circumstances to ensure you get the best possible outcome. Whether you need help lifting wage garnishment, removing a property lien, or handling tax concerns related to your business, you'll be able to count on our tax attorney team for expert results. Call David B. Newman, LLC, for assistance with a litany of tax resolution services, including:
Negotiating an installment agreement
Releasing an IRS lien or bank levy
Applying for penalty abatement
Securing wage garnishment cessation
Claiming innocent spouse relief
Filing for an offer in compromise
Filing delinquent payroll taxes
Completing back tax returns
If you're interested in reducing stress and eliminating tax debts, then hiring a professional tax attorney from our firm is your best bet. We can help you figure out which tax settlement option will address your personal concerns and circumstances. So if you ever find yourself in a dire financial situation due to IRS back taxes or you become frustrated with the process of setting up bookkeeping for your new business, get in touch with the tax attorneys at David B. Newman, LLC.
Experienced Tax Attorneys
The tax lawyers at David B. Newman, LLC, are well qualified to offer you tax resolution and financial planning services. With over 40 years of experience in the tax attorney profession, we're well versed in all aspects of state and federal tax laws. Using our extensive knowledge and experience helping local individuals and business owners, we'll assist you in resolving your back taxes and get back on the road to financial recovery. For more information about our tax lawyers, services, and qualifications, contact David B. Newman, LLC, via phone or e-mail today. We're here 24/7 to answer your questions and discuss your tax-related issues!
tax attorney
tax attorney in
tax lawyers
attorney taxes
tax law attorney