Tax Penalties and Settlements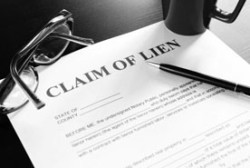 Tax penalties can cause your tax debt to spiral out of control. The longer you go without paying off your balance to the tax authorities, the larger the total amount you owe will be. Rather than sit back and watch your unpaid tax debt grow larger and larger, call on the tax penalty pros at David B. Newman, LLC. Our penalty abatement experts have the expertise necessary to find a way to manage your IRS debt and could even reduce what you owe, depending on the circumstances surrounding your tax penalties and problems. When you turn to our tax abatement team for help, we'll find the best possible method for dealing with your state or federal tax penalties. Call or e-mail us today to learn more about how we can help you find relief from growing income tax penalties!
At David B. Newman, LLC, our tax attorneys have 40 years of experience handling tax penalty problems. Whether you've already filed your tax returns and don't know how to handle your existing tax debt or you need help filing back tax returns, you can rely on our tax abatement specialists to provide you with comprehensive tax services in Dallas. We'll do our very best to ensure that tax penalties don't get the best of you and ruin your finances. You can turn to us for a variety of different solutions to tax penalties, including:
Offers in compromise
Tax liens and levies
Innocent spouse relief
Wage garnishment cessation
Installment agreements
And much more!
If you're suffering financially due to income tax penalties, don't just assume that you have to live with it. You can turn to David B. Newman, LLC, and get the tax settlement help you need to rescue your finances. As a family-owned tax resolution firm, we're fully committed to providing our customers with top-quality service. When you choose to work with our penalty abatement team, you can rest assured that your tax problems will be solved in no time at all.
Tax Settlement Experts
When you have state or IRS tax penalty problems, it's necessary to find a tax settlement option that works for you. Not all tax settlements are appropriate for every taxpayer's situation, so it's important for you to discuss your options with the pros at David B. Newman, LLC. Our tax debt reduction specialists will work with you to determine which taxes settlement options you qualify for and then help you file for those solutions. Put your tax issues behind you today and find out which tax settlements can offer you financial relief: Call or e-mail us to get a free estimate for our tax debt settlement options!
Tax Penalty Help
Tax Settlement
Tax Fees and Resolutions
Tax Penalties
IRS Settlement